Redemption: The James Pearson Story
Synopsis: Redemption: The James Pearson Story tells the controversial story of one of the World's best trad climbers. After a dramatic rise to become one of the top climbers in the UK, controversy surrounding the grading of his routes left him feeling ostracised from the climbing scene. The film tells James' story and follows his return to the UK as he faces his demons and looks to redeem his place within the UK climbing community.After a dramatic rise to become one of the top climbers in the UK, James returns as he faces his demons after controversy surrounding the grading of his routes and looks to redeem his place within the UK climbing community.
Genre
Documentary, Sports
Rated
Other
Language
English
Run Time
53 minutes
Starring
James Pearson
Directed by
Paul Diffley
Prod. Company
Hot Aches Productions
This film is about a climber called James Pearson, I have filmed him a few times over the years. Last year he called me up and asked if I want to film him climb Rhapsody. I declined, as I had already made a couple of film about that route.But he explained how this route was bound up with his own story and how much it would mean to him to climb it. Once I understood that I was keen to make the film.
James, started climbing in a time of video cameras… most of his significance ascents have been captured by filmmakers over the last 10 years.
It was really interesting to look back through this 10 years worth of footage.
During that time he had a few close shaves and a few ropey haircuts!
James has grown up at a time of increased media, a time of web forums, social media, digital cameras.
So all his adolescent misdemeanour are fully documented on social media and video.
I feel very fortunate that the is very little evidence of my own adolescence… All my misdemeanour are now just exaggerated annotates rolled out when old friends meet… I'm really pleases that no video evidence of my midnight run through Leicester town centre, wearing nothing but my socks on my hands and my underpants on my head. It was a more innocent time!
To make this film as well as getting access to all the archive video I also need to record a sit down interview with James to drive the story. I met James at his house in France, it was a super hot day, then we added 2000 watts of lights and shut all the windows and doors, which effectively created an oven! I knew this interview would take hours, I often record 4-5 hours for a key interview. James asked if he could take his shirt off, I should have said no it would make the shoot look weird, but I felt sorry for him and I wanted him to be as comfortable as possible, so I said yes… unfortunately that does that mean that in the film it looks like he is sat talking to me in the nude! … He doesn't even have his underpants on his head!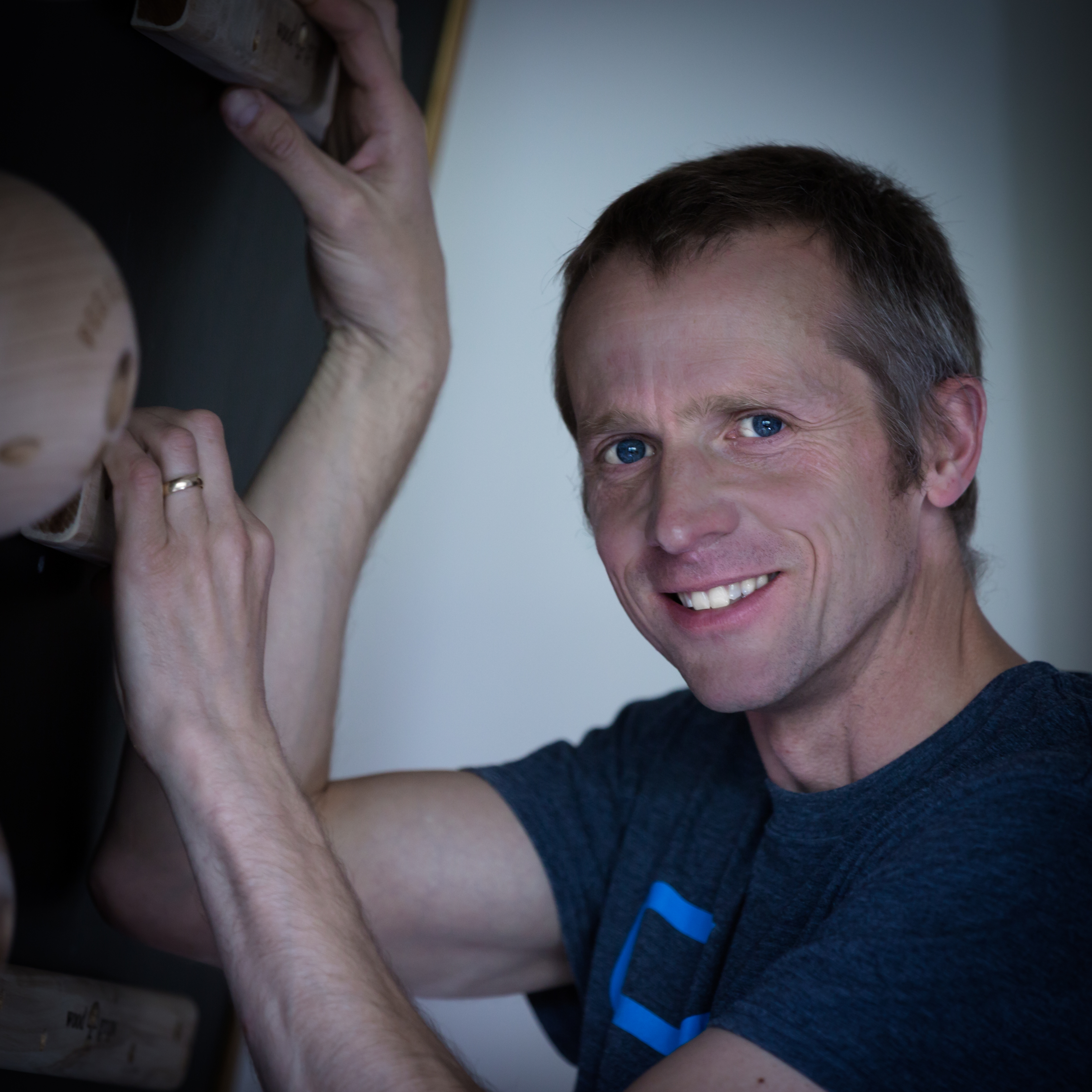 Paul is a climber and adventure filmmaker, based in Edinburgh, Scotland. As well as creating his own films under the Hot Aches Productions label, Paul works freelance as a cameraman and director for the broadcast industry. His films have focused mostly on rock climbing and mountaineering and have featured in the Mountain Film Festivals around the world almost every year since his first film played in 2004. After attending the Adventure Filmmakers Workshop at the Banff centre in 2005, Paul quit his previous career in IT to focus full-time on his passion for mountainfilm. Since then Paul has filmed some of the world's best athletes and produced many award winning mountain films.
Country of Origin
UK.
Production Year
2014
Aspect Ratio
1.77:1 (16:9)
Sound Mix
Stereo LT/RT
Medium
HD
Resolution
1920x1080
Official Website
Facebook
Twitter
https://twitter.com/HotAches