Synopsis: In Summer of 2011, alpinist Kyle Dempster set out across Kyrgyzstan's back roads on his bike. He was alone, carried only a minimalist's ration of climbing gear, with ten Kyrgyz words to round out his vocabulary. He'd purchased his bike just weeks before and had never bike toured.
Upon arrival, Kyle found himself pulled into the Kyrgyz culture – heavy drinking, friendly curiosity and families carving existences out of yurts in the foothill. Crumbling roads led deeper into the heart the Kyrgyz wilderness before disappearing all together. After crossing rivers and nearly being swept away in the process, Dempster realized that his path back was blocked. He had to keep, pedaling, pushing and carrying his bike.
As his options dwindled, Dempster became more desperate. The camera becomes an outlet.
Genre
Documentary
Rated
NR
Language
English
Run Time
25 minutes
Starring
Kyle Dempster

Directed by
Fitz Cahall
Cinematographer
Kyle Dempster
Featured Songs
Open Air Lemolo | Modern Age Exit Music
Prod. Company
Sponsor brands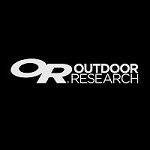 Outdoor Research -
http://www.outdoorresearch.com/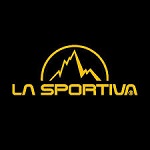 La Sportiva -
http://www.sportiva.com/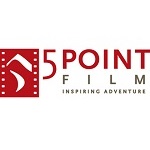 5Point Film -
http://5pointfilm.org/
THE BACKSTORY
The Road from Karakol was never supposed to be a 25-minute film about his six-week trip. It was shot almost entirely on a GoPro and a point-and-shoot camera with video capabilities. After seeing Kyle give a presentation, Christian Folk, athlete coordinator at Seattle based Outdoor Research, which sponsors Kyle, contacted Fitz Cahall about creating a short piece of highlights from the trip that would live on the company's website and Facebook page. A few weeks later a hard drive arrived at the Duct Tape Then Beer office in Seattle. As the team began sorting through footage, they realized that Kyle had an incredible story – the challenge would be to piece the 25 hours of rough footage into something coherent. It took a year of on and off work.
FROM THE DIRECTOR
When we opened up that hard drive, I fell in love with Kyle as a character. He was funny, passionate and wildly intelligent. A lot of climbing expeditions these days have clear marketing objectives to them. Sometimes, I feel like we've lost something, but Kyle's story was real. His approach was novel. To most veteran climbers, it would have been a daunting, almost borderline insane to do a trip in this style.
For me there are two scenes that stood out. When I first saw the opening scene were Kyle is naked standing in a river, I burst into laughter. I thought "This guy gets it. He's not holding back. He is both literally and metaphorically naked in front of the camera. Awesome." His letter home to his parents, sister and girlfriend left me in tears. Those were the two moments that I knew we had to work between. This was the light and the dark of adventure. It takes a rare kind of spirit to capture it so unflinchingly. Kudos to Kyle.
Out of all the projects I've worked on, this was the most difficult to piece together. There were a few glaring gaps we had to fill. The first breakthrough came when our editor Austin Siadak brought up Robert Frost's immortal poem "The Road Not Taken." That poem provided a sort ground work for our thought process. The second breakthrough came when we realized that we could recreate one or two small bits of audio and footage that keep the whole thing tethered together. I won't say which, but it helped us get through a pivotal scene and help with a few key facts and details.
Fitz Cahall has worked in digital media and film since he made the leap from print in 2006. He owns Duct Tape Then Beer with his partner and wife Becca Cahall. He hosts the popular outdoor radio show and podcast, The Dirtbag Diaries, and has earned awards for his filmmaking. He's been an avid climber for 17 years.
5Point Film Festival - United States - 2013
Best of Festival
Kendall Mountain Film Festival - United Kingdom - 2013
Best Mountain Adventure
Sheffield Adventure Film Festival - United Kingdom - 2013
Best Film Grand Prize
Port Townsend Film Festival - United States - 2013
Best Action Adventure
Bike Travel Film Festival - 2013
Grand Jury Prize & Audience Award
Banff Mountain Film & Book Festival - Canada - 2013
Finalist
European Outdoor Film Festival - 2013
Huffington Post - When the Road Ends, Keep Pedaling: The Road From Karakol - Tim Sohn, 11/11/2013
SkiFT - Adventure Video Of The Year: A Lovable American Douchebag in Kyrgyzstan - Rafat Ali, 10/12/2013
Country of Origin
Kyrgyzstan
Production Year
2012
Aspect Ratio
1.77:1 (16:9)
Sound Mix
Stereo LT/RT
Camera
GoPro
Medium
HD
Resolution
1280x720
Official Website
Facebook
Twitter
https://twitter.com/dttbcreate