The Trip: Mountains & Manhood
Synopsis: For the past 35 years, Jeff Voth has led his sons and other groups of men on an annual backpacking trip into the Colorado Rocky Mountains. "The Trip" has become a legendary, masculine benchmark. Learning life-skills, trout fishing, extreme physical fatigue and the sharing of deep heart-felt secrets in a sometimes beautiful, sometimes terrifying alpine backdrop has etched this event indelibly into these men's lives. They would each tell you that they have been forever changed – that they have been forged into a deeper and healthier masculine place – that they have become better men because of The Trip.
Genre
Documentary
Rated
PG
Language
English
Run Time
60 minutes
Starring
Jeff Voth (backpacker)
Jacob Voth (backpacker)
Caleb Voth (backpacker)
Cody Voth (backpacker)
Mark Pepin (backpacker)
Joel Pepin (backpacker)
John Daugherty (backpacker)
Tyler Barnes (backpacker)
Tommy Dial (backpacker)
Tyler Shipstad (backpacker)
Cadon Owens (backpacker)
John Hoeft (backpacker)
Directed by
Fields Cage
Featured Songs
Mountain NEEDTOBREATHE (Warner Brothers Music)
Prod. Company
Sponsor brands
After starting a family in 2014 the idea of leaving a legacy went from a thought to a reality. How do I lead and raise up not only my family but also other men around me? I've been involved with Cavetime and have been encouraged to be the man that my wife needs me to be, my children need me to be, and other men need me to be.
Masculinity has been diminished in our culture. Males have grown up but their manhood has not fully developed. We get into the routine of working to provide but there is more to being a man than being a provider. Men are to also be protectors, men are to look at any difficult situation and overcome it, men are to push through fatigue and their own limitations to care for the ones they love. This is why the trip into the mountains of Colorado resonated with me, and I believe it will resonate with many men.
It's easy to give up when the going gets tough but with other men around you going after the same goal, it ignites a determination within you to go beyond your own limitations. There is something about the mountains that demands out of you more than you think you have to offer. It calls the greatness out of you physically, mentally, and in other areas of your life. For those going through addicted, do they have what it takes to overcome addictions grasp? For those who are coasting through life without a purpose, do they have what it takes to blaze a trail towards something bigger than themselves?
It is my hope that THE TRIP will call men to rise up and be the men and change the world around them, to be the strength that those around them need, and to stand up for people who can't stand up for themselves.
– Fields Cage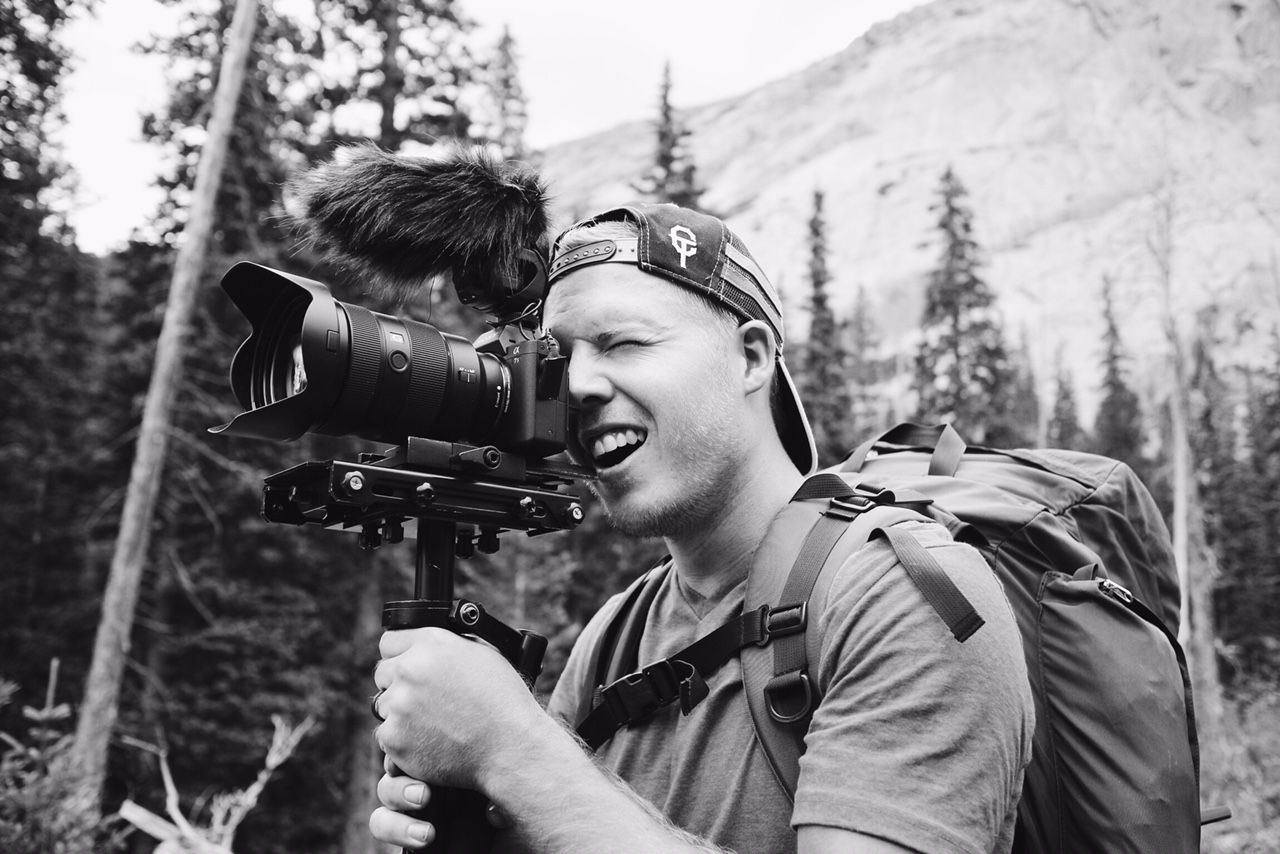 Fields Cage started his own production company Imagination Studios in 2009. He has written and filmed episodes for Global Ventures in Nepal and the Philippines. He also co-directed the Last Nazi Hunter and several other short films. This is his first documentary feature.
Lyons International Film Festival - USA - 2017
Audience Choice Award (The Trip: Mountains and Manhood)
Twister Alley Film Festival - USA - 2017
Best Indie Spirit Documentary (The Trip: Mountains and Manhood)
Gallup Film Festival - USA - 2017
Best Cinematography (The Trip: Mountains and Manhood)
Gallup Film Festival - USA - 2017
Best Documentary Feature (The Trip: Mountains and Manhood)
Bare Bones International Film Festival - USA - 2017
Endless Mountains Film Festival - USA - 2017
Eye Catcher Film Festival - USA - 2017
Mountain & Adventure Film Festival - USA - 2017
Reel East Texas Film Festival - USA - 2017
Country of Origin
United States
Production Year
2017
Aspect Ratio
2.35:1
Sound Mix
Stereo LT/RT
Camera
A7s II, Canon 7D, GoPro Hero, 3+ Black
Medium
HD
Resolution
Other
Official Website
Facebook