Synopsis: Climber Derek Craig takes the birthday challenge: 35 pitches to celebrate 35 years. We collaborated with writer Brendan Leonard to deliver a dedication to the joys – both big and small – of the climbing life.
What are your 35?
Genre
Documentary
Rated
NR
Language
English
Run Time
5 minutes
Available Territories
Worldwide
Starring
Derek Craig

Directed by
Nasa Koski
Written by
Brandon Leonard
Cinematographer
Austin Siadak
Matt Van Biene
Featured Songs
The Stable Song Gregory Alan Isakov
Prod. Company
Sponsor brands
Arc'Teryx -
http://arcteryx.com/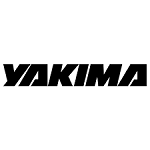 Yakima -
http://www.yakima.com/
The response to 35 was overwhelming. We received emails from people who were inspired to try their own birthday challenge. Friends tagged friends on Facebook. We had requests for the script. And it won the Best Short Mountain Film at the 2013 Banff Mountain Film Festival and has screened at dozens of film festivals worldwide.
35 was part of a series of short films we created for Arc'teryx. In the outdoor community, it's said that there are three types of fun. It's always intrigued us how this explanation sums up our relationships with outdoor passions. It concisely conveys the laughter, awe, inspiration and struggle that we seek and experience. These short films feature cinematic eye‐candy as well as the deeper storytelling roots that we are known for.
NASA KOSKI
After a 15 year career in technology, Nasa Koski decided to leave the confines of her office to explore her passions in film, media, and outdoor adventure. Nasa has worked on several Duct Tape Then Beer productions behind the camera, and in the edit suite. An avid climber, her love of film comes in the perfect blend of technology, art, and the outdoors.
Film Festival Flix Mountain & Adventure Film Festival - USA - 2015
Best Short Film (35)
Banff Mountain Film and Book Festival - Canada - 2013
Best Short Mountain Film
Film Festival Flix Mountain & Adventure Film Festival - USA - 2015
Best Film - 1st Runner Up
"In just five short minutes, this inspiring film captured the hearts of all the jury members and left us all grinning. One man's personal journey of fulfilling a climbing goal for his 35th birthday teaches us so eloquently about gratitude, following our dreams, how the ordinary can be amazing, and the importance of not missing the magic in life. Derek's story, conveyed in such a beautifully crafted visual style, was so inspiring, that after seeing this film, you just can't wait to get out there and write your own." - Maggie Rhodes, BMFF Jury, Banff Centre
Country of Origin
USA
Production Year
2013
Aspect Ratio
1.77:1 (16:9)
Sound Mix
Stereo LT/RT
Medium
HD
Resolution
1920x1080