Synopsis: In October 2012, South Africa Scuba Instructor DaveChamberlain set off on a 2700 km run from Walvis Bay, Namibia to Port Elizabeth, South Africa. Photographer Morgan Cardiff accompanied Dave on the first 4 weeks of the run.
What he witnessed was one individuals seemingly domination of what many would consider a feat far to great to achieve. Battling 46-degree temperatures, isolation, a lack of water and no respite from the beating summer sun, Dave covered distances of up to 85km daily.
The run was to promote the plight of the African Penguin. How difficult it is promoting a penguin in the middle of the oldest desert on earth he was asked 'quite' was his reply. The film is a celebration of nature, adventure and one individuals quest to encourage people out of their comfort zone and think about the world around them.
Genre
Documentary
Rated
NR
Language
English
Run Time
21 minutes
Available Territories
Worldwide
Starring
Dave Chamberlain
Directed by
Morgan Cardiff
Featured Songs
On Birds and Trees and Fire I am Oak (Snowstar Records)
Prod. Company
It was an absolute pleasure to spend 5 weeks in the Namibian desert with Dave Chamberlain, his daily feats while humble in intention were nothing short of remarkable. I hope this is the first of many projects together.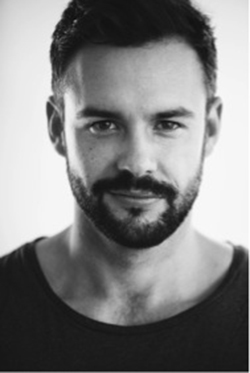 Morgan Cardiff is German based, Australian filmmaker and photographer who specialises on expedition and conservation based story telling. An Environmental Scientist by trade, he is currently finalising a masters degree, and working on a number of upcoming film and photography projects.
Official selection
Chamonix Adventure Festival - France - 2015
Danish Adventure Film Festival - Denmark - 2013
Why Not? Adventure Film Festival - Ireland - 2013
Sheffield Adventure Film Festival - United Kingdom - 2014
Quarantine Film Festival - Bulgaria - 2015
Chamonix Adventure Festival - France - 2015
Country of Origin
Namibia, South Africa
Production Year
2013
Aspect Ratio
Select One
Sound Mix
Select One
Camera
Nikon D800
Medium
HD
Resolution
1920x1080
Official Website
Facebook
Twitter
https://twitter.com/rhysmorgan__