Synopsis: It is spring 1809. Katharina's Tyrolean husband, Franz, is arguing with a French soldier in Augsburg's marketplace. The argument becomes more heated and results in an accidental death of the soldier. The young couple is forced to flee the city for Franz's home land of Tyrol.
Along the way the couple realizes that the people in the Alpine land are at their breaking point and the mood is very dark. Bavaria and France have occupied Tyrol for years and are despised. This guarantees the Bavarian Katharina a most frigid welcome. She soon misses the warmth and comfort of her family in Augsburg. Having been away from his home land for so many years, Franz is quickly caught up in the enthusiasm of the independence movement around Andreas Hofer. He calls the Tyrolean farmers to rise up. Before long, Franz marches with his younger brother off to war, leaving Katharina alone in this very unfriendly place.
Reliant on herself for the very first time, Katharina undergoes struggle and hardship; but works diligently to master the tasks at hand. She soon wins the villagers' respect. Against all odds, the Tryroleans return victorious from their battles. The villagers celebrate. Only Katharina and the village priest recognize that although the night belongs to them, a lasting victory is impossible. Forced to make a decision, Katharina decides to render Franz unfit for battle. But he discovers her plan, their relationship shatters and Katharina is expelled from the farm.
Genre
Drama, History, War
Rated
NR - Treat as PG-13
Language
German and French
Run Time
123 minutes
Subtitles
English
Starring
Inga Birkenfeld (Katharina Heimstedt Egger)
Wolfgang Menardi (Franz Egger)
Manfred-Anton Algrang (Hermann Egger)
Verena Plangger (Elisabeth Egger)
Martin Abram (Gallus Egger)
Verena Buratti (Anna Hofer)
Gerd Anthoff (Dr. Ludwig Heimstedt)
Eisi Gulp (Erik)
Felix Rech (Sergent)
Martin Thaler (Franz Raffl)
Annabel Faber (Dienstmädchen Amelia)
Mathieu Carrière (Capitaine)
Klaus Gurschler (Andreas Hofer)
Directed by
Philipp J. Pamer
Written by
Philipp J. Pamer
Produced by
Florian Reimann
Edited by
Katrin Reichwald
Composer
Sami Hammi
Production Designer
Tobias Maier
Claudia Ulrich
Cinematographer
Namche Okon
Prod. Company
2009 marked the 200th Anniversary of the Tyrolean people, a region of unruly mountain peasants against a superior France and Bavaria. At its head was Andreas Hofer an innkeeper and cattle dealer. Together with a handful of Tyrolean peasants, he defied the all-powerful Emperor Napoleon.
This unique chapter of Tyrolean history is experienced through "The Holy Land of Tyrol" a cinematic Memorial stone.
The story of the year 1809 and Hofer's uprising is not just a story from my childhood, but is also a part of my own story: Andreas Hofer's ancestors come from the farm of my grandparents. I myself grew up 10 miles from his birthplace. Hofer's grandmother, Mary Pamer, was an ancestor of mine. These historical coincidences for me not only were an enormous motivation, but also gave me a tremendous home-field advantage in the writing and directing of this film. I know the country and the people not only from book research but from personal connections sitting across from the real people getting the story directly from the source.
In the way my ancestors 200 years ago risked a great deal, we reached for the stars on this particular film project: For the first time a film about 1809 South Tyrol has been made.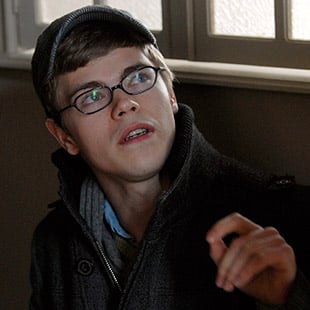 Writer/ Director Philipp J. Pamer is a native of Southern Tyrol. He studied film directing at the University of Television and Film in Munich since 2005. His short films have been critically acclaimed and have garnered several international awards. In addition to writing, directing and co-producing The Holy Land of Tyrol, Pamer directed and edited the short film Odi et Amo. And served as Production Manager on The Golden Nazi Vampire of Absam: Part II – The Secret of Kottlitz Castle.
Munich Film Festival - Germany - 2010
Audience Award for Best Film (The Holy Land of Tyrol)
Lessinia Film Festival - Italy - 2010
Audience Award for Best Film (The Holy Land of Tyrol)
Lessinia Film Festival - Italy - 2010
Best Historical Drama (The Holy Land of Tyrol)
Munich Film Festival - Germany - 2010
Young German Cinema Award for Direction, Philipp J. Pamer
Munich Film Festival - Germany - 2010
Young German Cinema Award for Screenwriting, Philipp J. Pamer
Munich Film Festival - Germany - 2010
Young German Cinema Award for Acting - Female, Inga Birkenfeld
Munich Film Festival - Germany - 2010
Young German Cinema Award for Acting - Male, Wolfgang Menardi
Munich Film Festival - Germany - 2010
Young German Cinema Award for Best Production, Florian Reimann
Biberach Film Festival - 2010
Grand Prize for Best Film
New Faces Awards - Germany - 2011
New Faces Award - Director, Philipp J. Pamer
Studio Hamburg Newcomer Award - Germany - 2010
Studio Hamburg Newcomer Award for Production, Florian Reimann
Sao Paulo International Film Festival - Brazil - 2010
Blockbuster "New Talents" Award, Philipp J. Pamer
Munich Film Festival - Germany - 2010
Lessinia Film Festival - Italy - 2010
Bozner Filmtage - Italy - 2010
Shanghai International Film Festival - China - 2010
Rio de Janeiro International Film Festival - Brazil - 2010
Sao Paulo International Film Festival - Brazil - 2010
Festival du Film de Montagne - France - 2010
Biberach Film Festival - 2010
San Francisco German Gems - USA - 2011
Cleveland International Film Festival - USA - 2011
Phillip Palmer succeeded perfectly in capturing the peasant life of Tyrol in 1809. With his authentic representation of rural mountain life and the desperation of the poor farmers in the lush period setting, he and his young team have created great cinema, like few of his countrymen before him. - Reinhold Messner -
Country of Origin
Germany / Italy
Production Year
2010
Aspect Ratio
1.85:1
Sound Mix
5.1 Surround / Stereo LT/RT
Medium
35mm
Resolution
1920x1080
Official Website