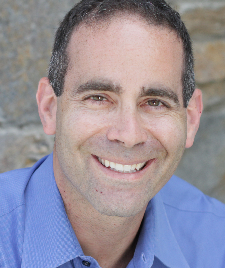 Last month I spoke about the myriad of changes that render the major platforms useless for most of your films. But it's not doom and gloom. During times of great change come great opportunities. So let's talk about potential solutions and the many opportunities that are available to you as an indie filmmaker.
INTERNET VOD PLATFORMS:
Since the major VOD platforms have reached critical mass and either don't want your film, or are not a viable option due to your inability to build critical awareness among their audience, you'd think this is a bad thing. But, in the same way we saw the boutique / mom and pop shops emerge from the big box retail landscape, we're seeing boutique / specialty platforms appear online daily. Each of these VOD sites has a targeted and loyal fan base. You also have DIY platforms such as Vimeo On Demand, Reelhouse, VHX, and DotStudioPro who enable you to have your own VOD platform and reach your direct audience. You have more options than ever that are perfect for your film. All you have to do is a little research. These companies want your films!
SMART TV, WEB, AND MOBILE APPS:
There are more platforms emerging daily than you can count and it's difficult to resist the desire to be everywhere. Focus on those platforms that hold the audience you know is right for your film. Consolidate your efforts in those few places to maximize your revenue and begin a trend of success. These apps are connecting you with an audience who will love your film, but may or may not have been willing to watch on a computer!
SOCIAL MEDIA:
Although not effective in the way social media was five years ago, it still has value. Think of social media as billboards for building brand awareness and engagement. Inform your audience, share with your audience, engage your audience, but be careful with selling to your audience. You will be better served sharing great content that drives people to your website where they expect to purchase. Social Media advertising can enhance your awareness, but don't count on it to convert to sales. In most cases it won't. Thus, if the goal is awareness and engagement, then look at what works in a cost efficient manner. A couple points that an help… Your trailer, if cut well, is the most powerful tool you have to market your film. On Facebook, you can advertise your trailer to millions, and all you'll be charged is approximately $.02 per viewer. YouTube is approximately $.04 per view and you only pay when someone watches past a certain length of time. Twitter provides you the opportunity to deliver your message to targeted audiences including when they're watching TV shows of a similar demographic. If you understand what social media is best used for, and leverage those benefits, you can reach a lot of people in a very cost efficient manner.
HOME VIDEO (DVD & BLU-RAY):
Home video may be declining, but services like Amazon Create Space aka DVD On Demand make it possible for you to author your own DVD and make it available worldwide directly. You still have to tell your audience it's there, but they make fulfillment much easier.
As you move forward in this new world, take the time to identify your audience and how you can reach them. Identify the multiple platforms that cater specifically to your identified audience and remain focused. You have a limited amount of marketing dollars, but if used wisely, they can have great impact! When considering the merits of distributors or self-distribution strategies, look for those who can add value to your film and your efforts. If they cannot bring a greater or different audience than the one you've identified, then self-distribution is the path for you. If you have no ability to reach your audience, or don't wish to communicate with them, then a distributor is the best opportunity for your film. I think that many people will find that a hybrid strategy will prove valuable for many films.
These are exciting times we live in. Tell great stories, make great films, and THINK INDEPENDENTLY!
Independently Yours,
Benjamin Oberman
President / CEO