Synopsis: Ghosts exist; whether you choose to believe in them or not. When multiple reports of supernatural occurrences from an old schoolhouse point to a haunting, a team of ghost hunters are dispatched to investigate. But things go from bad to worse when it becomes clear that they are facing something far more sinister than they first anticipated. The school has an evil, dark secret that could strip the souls from their bodies.
Genre
Ghost and Haunted
Rated
NR
Language
English
Run Time
75 minutes
Starring
Martin Delaney (Jerry Mackay)
Directed by
Simon Pearce
Prod. Company
Falling Shadow Productions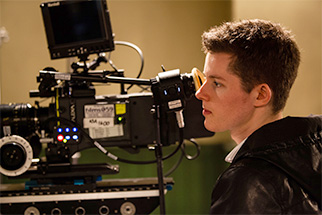 Simon is a feature-length film director based in Bristol, UK. His debut feature "SHANK" was released on DVD in November 2009 and is available now. The film has been screened in over 60 film festivals around the world to over 30,000 people. In May 2009, he was awarded the Roger Walker-Dack award for Emerging Talent in Miami. His second feature, "Judas Ghost", a supernatural horror, was released in 2015 in the UK & US.
British Horror Film Festival - United Kingdom - 20104
Haunted Award Best Director (Simon Pearce)
Buffalo Dreams Fantastic Film Festival - United States - 2013
Best Actor
Country of Origin
UK
Production Year
2013
Official Website
Facebook