Online Film Festival Platform – Needs and Solutions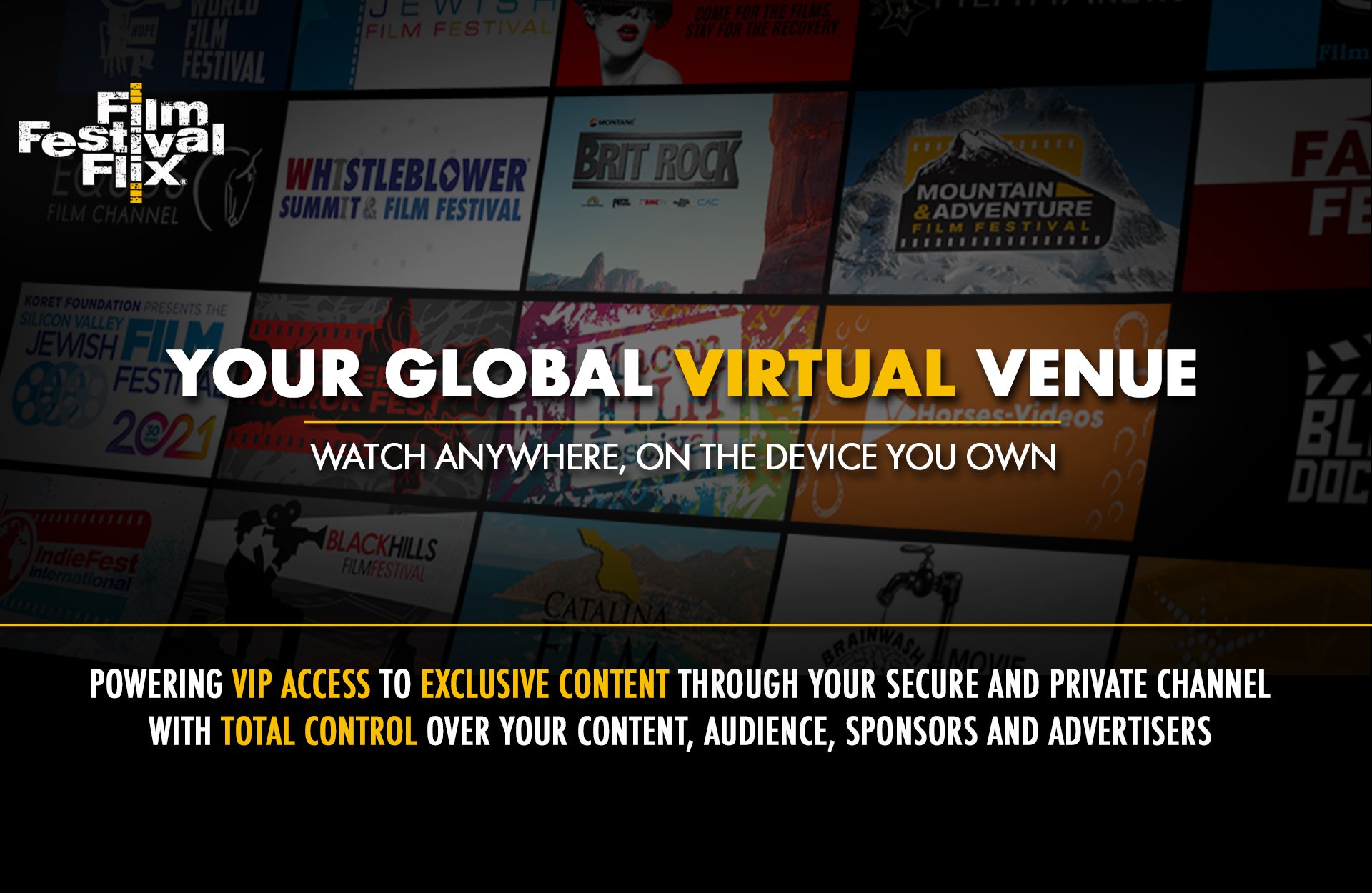 Online Film Festival Platform – Needs and Solutions
Looking for a safe online film festival platform? 
Does your organization want to reach new audiences?
Create meaningful access for your patrons unable to attend in-person programs?
Dream of expanding the reach of your Award-Winner's tour?
Offer your sponsors a direct and meaningful route to patrons while increasing and expanding their commitments?

Our VIRTUAL VENUE is an app-based, user-friendly package that's scalable to your event.
Additionally, we offer several secure solutions for your festival and its online needs. As a matter of fact, we provide guidance for the entire onboarding process. While you are the expert on your festival we'll train you to be the expert in the online festival world. Finally, we are here to support you and your team every step of the way. As you can see, we are a simple solution for your festival's needs.
*Recommended by Film Festival Alliance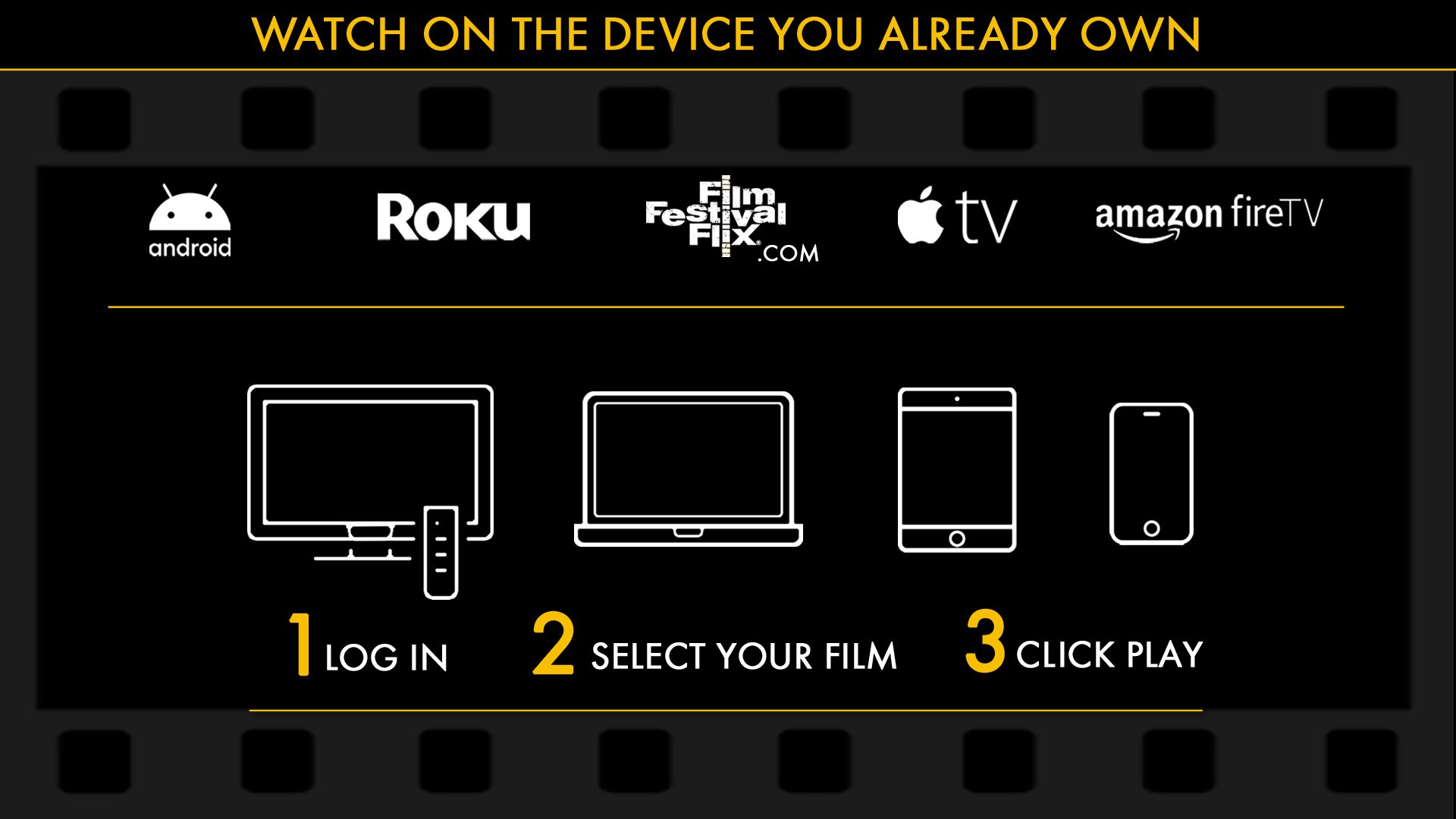 WHY FILM FESTIVAL FLIX?
Prior to working with us, clients expressed:
Concerns about limited staff resources and fear of new technology.
Frustrations with declining audience attendance, viewing, and accessibility.
Exhaustion from complicated systems which is confusing audiences and staff alike.
Pressure to provide advanced, top level security and content controls required to program quality films by distributors and filmmakers.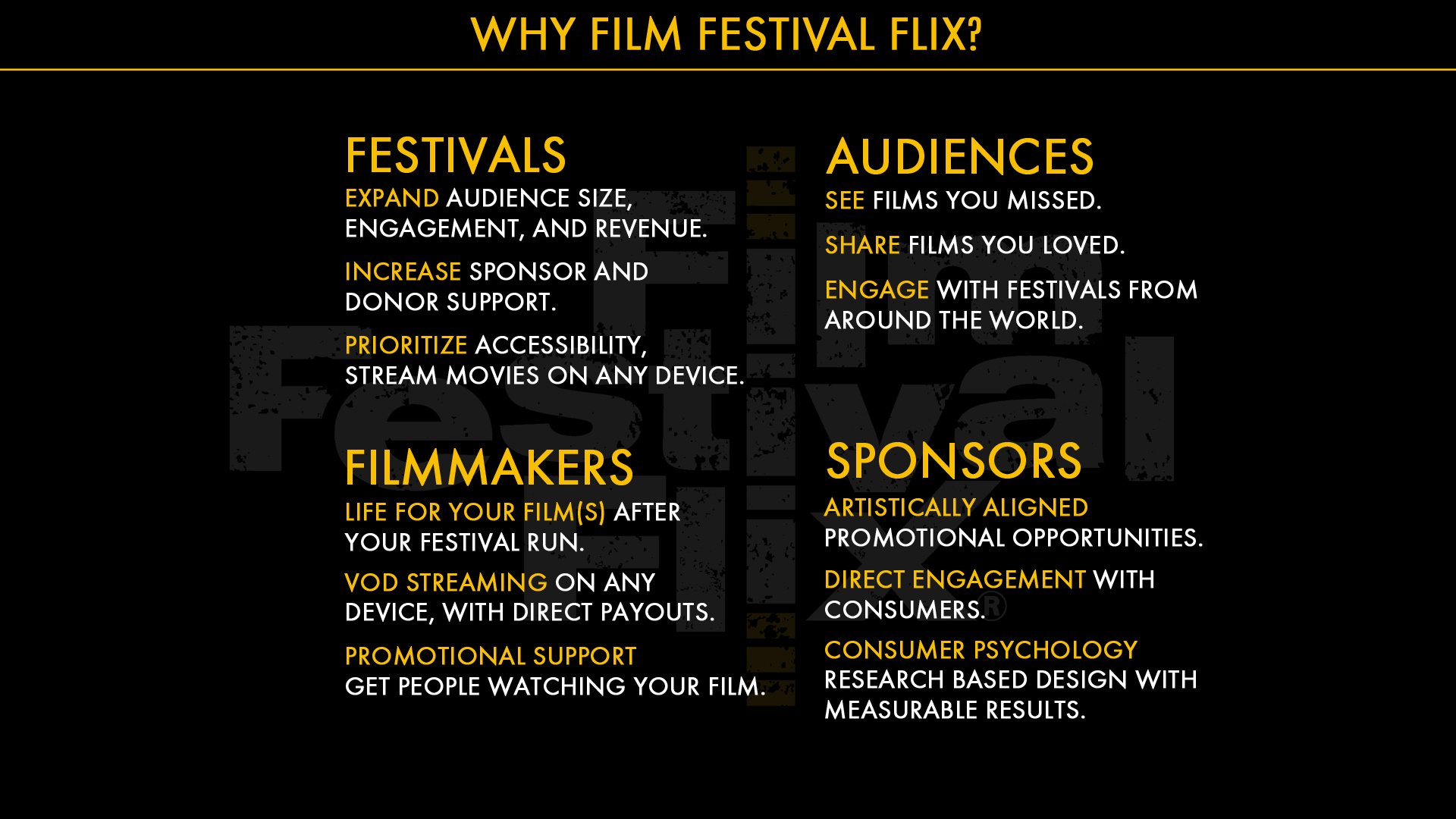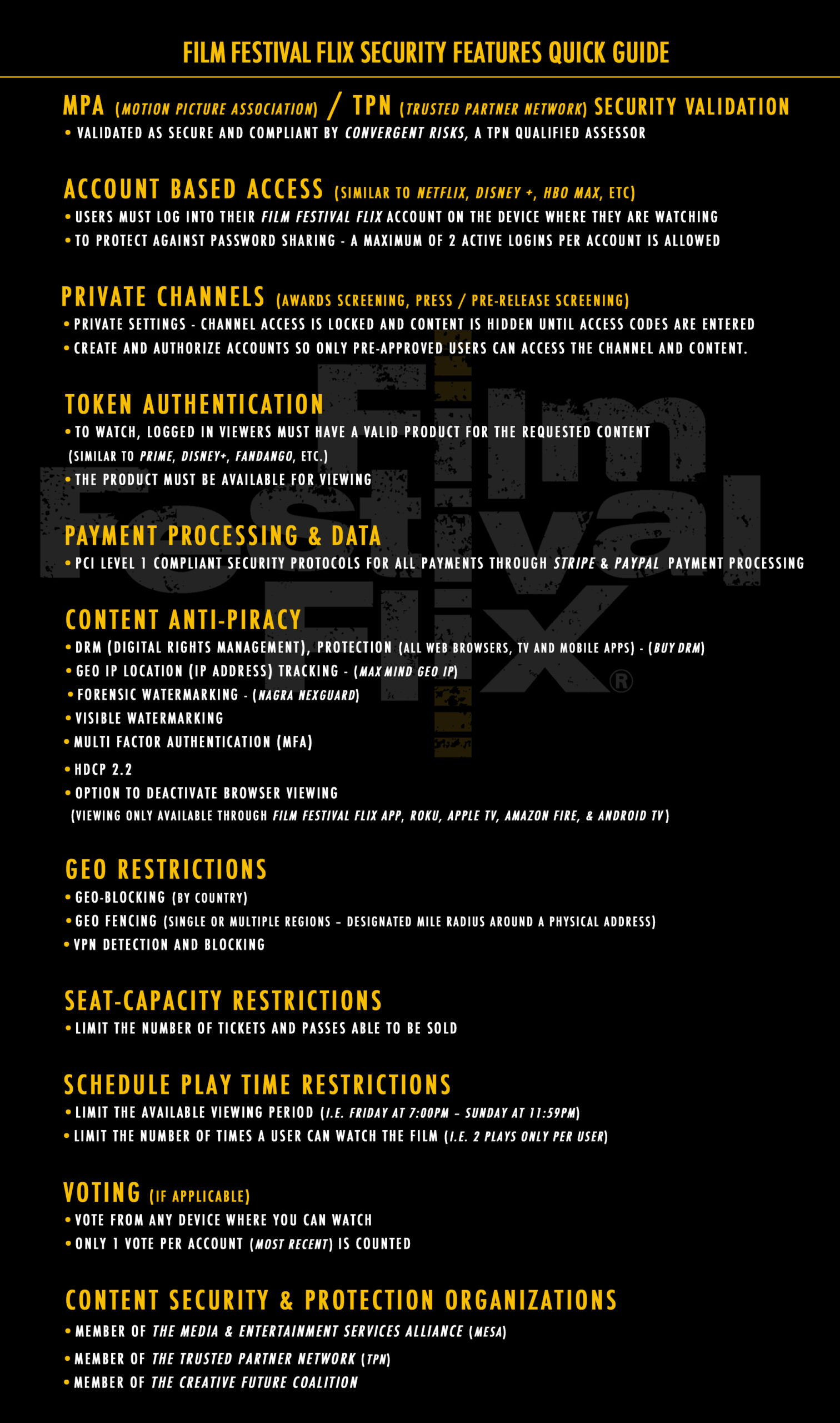 Film Festival Flix is committed to the highest standard of security.
Convergent Risks – the leading provider of risk and compliance services for the media and entertainment industry – validated that FFF is in compliance with the MPA guidelines and developing Trusted Partner Network protocols for digital platforms.
FFF has invested heavily in our onboarding systems which now allows filmmakers to upload directly to the platform, reducing potential security breach points.